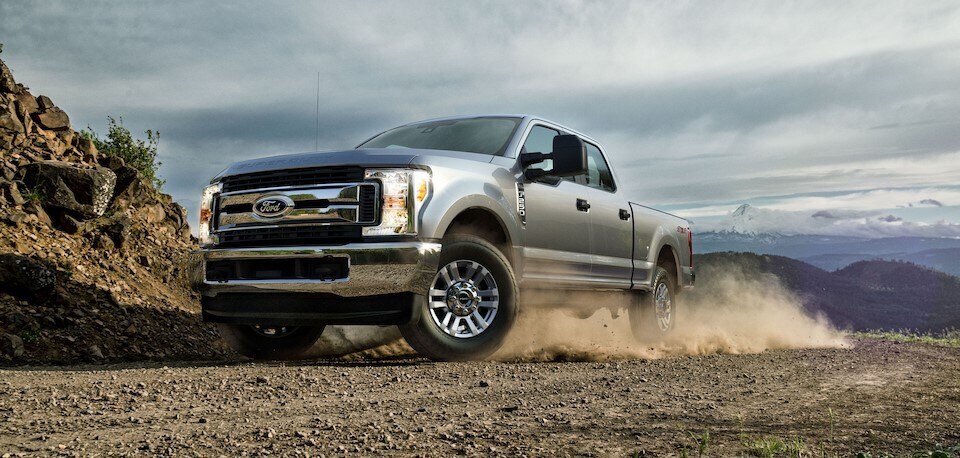 New 2019-2020 Ford Trucks
Available Near Monticello, UT
New Ford Trucks Deliver Absolute Excitement
Nothing works better for getting things done and having fun than a pickup truck. We are incredibly excited about the great lineup of new Ford trucks at Crump Reese Moab Ford near Green River, UT. It starts with the light-duty Ranger. The midsize pickup leads the class in towing and payload capacities. The classic Ford F-150 remains a best-selling three-quarter-ton pickup. It comes in many cab, bed, engine, and drivetrain configurations. You can seat up to six, go just about anywhere, haul tools to worksites during the week, and tow the boat to your favorite fishing hole on the weekends. Seating for up to six and onboard infotainment always keeps things fun.
Super Duty Trucks Haul Even More
New Ford trucks also do heavy-duty hauling and work across the Monticello, UT area. The F-250 Super Duty has a dual rear axle that greatly increases the hauling and towing capacities. A full-size cab and incredibly potent V8 and diesel motor options ensure plenty of power goes to all drive wheels. The super duty line of new trucks includes the F-350 and other big pickup trucks, too. From the F-250 Super Duty on up, you get nearly commercial hauling and towing capacities. That helps you to get a whole lot more done. It also keeps the trucks rugged and working their best for a long time.
Check Out Our New Ford Trucks
We have a lot of great new Ford trucks at our showroom in Moab, UT. Lots of great factory incentives are offered all the time, and we can help you get advanced approval for financing. Ford and many lenders are happy to underwrite loans for great new pickup trucks. You can check out our full selection online and pick a time to go for a test drive. You also can check the value of any potential trade-in and estimate your monthly payments. When you have all your financing in place, contact us to test drive your next great new Ford truck at Crump Reese Moab Ford. When you affirm you love it, you get to drive it home.
Make an Inquiry